Creating a Life With No Regrets
"I'd rather regret the things I have done than the things that I haven't." -Lucille Ball
She was born Lucille Desiree Ball on August 6, 1911 in Jamestown, New York.
When you reflect on the life of Lucy, what comes to mind?
The zany, comedic actress who starred in our beloved hit series "I Love Lucy", still syndicated in more than 80 countries. Lucy was legendary in so many ways, not unlike many talented people who struggled early in their careers, steadfast in allegiance to following their dreams.
After leaving high school at age 15, intent on becoming an actress, Lucy tried unsuccessfully to get into drama school in New York City. Resolute, she waitressed while auditioning for modeling jobs and chorus lines of Broadway Shows. She was finally chosen to be the poster model for Chesterfield Cigarettes in 1933 which got her initial national exposure and won the attention of Hollywood.
After starting at the bottom in Hollywood with bit parts in low budget films, her initial success led to increasingly bigger parts and ultimately created her pathway to appearing in over 60 films by the late 1940′s. Her performance in the musical "Too Many Girls" in 1940 with the popular Cuban bandleader Desi Arnaz, served as the birthplace of their 20-year marriage, and the creation of "Desilu". The rest is history.
The question becomes, famous or otherwise remarkable, what compels us grow and become fully-expressed in a way that's consistent with our true self?  
What might we gather from the intense power of the human spirit? Are you considering the substance of your vitality that's fighting to be recognized and unleashed into the world?
When you love life, when you love what you're doing, you bring a different self to it. You bring your authentic self. So, yes — ask the question: Where is your true self?
Effective leaders have the courage to fall in love with what they can do. The same goes for leading your life, the way you bring people toward yourself, and the way you choose the people with whom you surround yourself. And further, when resolved in oneself, we're naturally able to connect with the best in another person.
The wisdom of living full-out and authentically sits patiently waiting to be recognized; well-disguised by who we've become to satisfy others. Relax into it. Select the lens through which to see.
Do you really need to solicit permission from others in order to live fully-expressed?
You have to be able to look at the person in the mirror and feel good about who's looking back at you.
It remains your choice.
"It's a helluva start, being able to recognize what makes you happy."   -Lucille Ball
Check in with me to learn how coaching can squash regrets and create a fully-expressed life!
And, as always — your comments are welcome.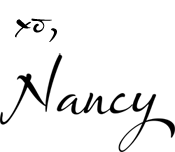 2 Responses to "Creating a Life With No Regrets"